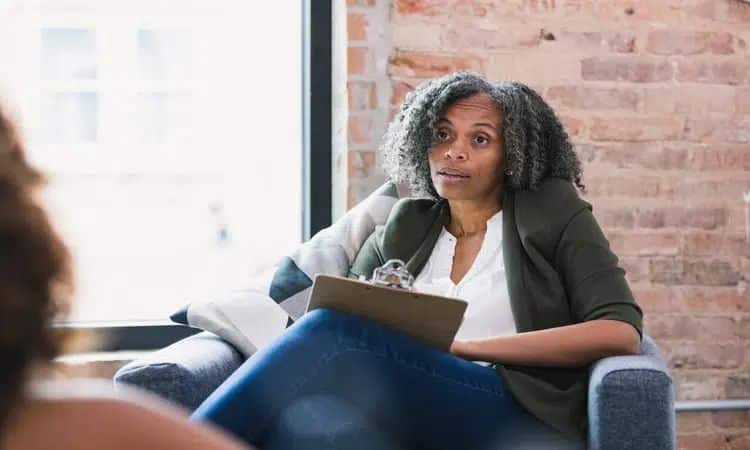 Any discussion of Partial Care vs. IOP must look at both the ways they differ and the goals that they share. This will help you choose which program is best for you. First, though, we need to understand what Partial Care and IOP are independent. Then, we can make a useful comparison. Partial Care is short for 'partial hospitalization program.' IOP stands for 'intensive outpatient program.' Both are common forms of addiction treatment. And it's here they share a common goal. Both forms of programming help clients achieve and maintain sobriety. But while they share this important goal, the programs are actually very different. They each serve a different type of client as well. In the next few sections, we'll explore these programs to see what makes them unique.
What is a Partial Care?
A partial hospitalization program, or Partial Care, is a treatment program designed to combat addiction. Partial Cares require frequent sessions throughout the week but are less intensive than residential treatment programs. Most Partial Cares involve daily visits to the treatment facility where therapy sessions are held. Participation in a partial hospitalization program requires a daily time commitment of 6-8 hours. This allows the client to continue living within a sober living home while receiving thorough addiction treatment. Partial Cares are best for individuals who are battling a severe addiction or have already completed a residential treatment program.
What is an Intensive Outpatient Program?
An intensive outpatient program is a form of outpatient treatment for recovering addicts. Clients participating in an IOP have the freedom to return to daily living while still receiving addiction care. IOP clients are only required to visit the treatment facility for scheduled therapy sessions. During therapy, coping skills are learned and motivation to stay sober is reinforced. IOPs work best for individuals who have already completed some form of addiction treatment and no longer require constant supervision. These programs are also effective in treating mild or short-term addictions. An important requirement of IOPs is that the client lives in a sober living environment. This reduces the chances of experiencing triggers or relapse. A recent study reported substantial reductions in substance use in IOP participants. The study concluded that IOPs are as effective as inpatient treatment for most individuals.
Differences in Partial Care vs. IOP
The main difference between a partial hospitalization and an intensive outpatient program is the time commitment. Partial Care programs are full-time meaning they require 5 days a week at 6-8 hours per day. Intensive outpatient programs are part-time and typically require no more than 15 hours per week. Partial Cares treat more severe cases of addiction while IOPs treat milder cases. IOPs allow much more personal freedom since these clients are battling mild addictions or are further along in recovery. Partial Care's are more demanding due to the severity of the clients' addiction or their early stage of recovery.
Similarities in Partial Care and IOP
Partial Care and intensive outpatient programs share many things in common. Both programs are outpatient, meaning the clients live within a sober living home for the duration of treatment. Because Partial Cares and IOPs grant this freedom, both are considered useful step-down programs after inpatient residential treatment. Services offered through Partial Care and intensive outpatient programs are very similar. Individual and group therapy sessions are the main focus of these programs. The goal of each program is to prevent future relapse and establish healthy coping skills among clients.
Which Program is Right for You?
Partial Care programs and intensive outpatient programs are both effective in achieving recovery. Determining which program is best for you depends on your unique situation. As a more immersive program, Partial Cares require full-time participation. If struggling with a severe addiction or the early stages of recovery, a Partial Care would be the most beneficial. The intensive therapy provided through a Partial Care will support your continued sobriety. If you do not require thorough treatment, an intensive outpatient program may be more suitable. This program will help you transition back into daily life. The minimal time requirement will allow you to return to work, school or family. Both programs are designed to be post-residential treatment. This means that inpatient rehabilitation is almost always recommended before a Partial Care or IOP is started. In evaluating the benefits of a Partial Care vs. IOP, you must make the choice that is best for you. Treatment specialists are available to help you make this decision.
We Want to Help
The pathway to sobriety isn't easy. It can be painful, exhausting, and lonely. But you don't have to struggle alone. The choice between Partial Care vs IOP is an important one. Don't worry though– contact us today and we'll help you choose wisely. The compassion staff at Harmony Healing excels at all forms of addiction treatment. First, they'll make you feel comfortable in what treatment path you choose. Then, they'll take the time to get to know you. Lastly, we customize our programs to meet the individual client's needs. While helping you prepare for sobriety, we'll also help prepare for a new life ahead. If you or a loved one has questions regarding Partial Care vs. IOP, we are here to help. Call the experts at Harmony Healing Center today and take the first step towards a rewarding, sober life.
---
Contact us for help today
Ready to start? We're here for you.
Send us a message